SOME OF OUR MOST RECENTLY COMMISSIONED AMBASSADORS:
PNC Bank
Future Chess Champions, Inc.
Maryland Chess Association
Silver Knights Enrichment – Fairfax, VA
Connections Academy – Baltimore, MD
UMBC Division of Professional Studies
UMBC Bookstore
UMBC College of Natural & Mathematical Sciences
Johns Hopkins Center for Talented Youth – Baltimore, MD
Holy Cross Elementary – Dover, DE
Prince George's Home School Chess Club – Bowie, MD
T & R Merchandising (Chess Equipment) – Alexandria, VA
Prince George's County Home School Chess Club – Bowie, MD
We are currently reaching out to various individuals in our extended sphere of influence in order to establish a more formal network of partners that can help advocate for our program in several important ways.
We will soon be re-launching a
fundraising site
 to facilitate a modest fundraising effort that we hope will enable us to raise some seed money to pursue some community outreach efforts focused around chess education, especially in the scholastic domain.  Some of our potential initiatives may include:
A lecture series aimed at middle-game and endgame theory and techniques.  It may be adapted to include individual instruction and practical application opportunities, such as combining blitz tournaments with instruction.
A summer chess camp that would leverage the expertise of our titled team members, in addition to local area talent, aimed at developing chess skills for the local and regional scholastic programs.
Possible future International Master & Grandmaster norm tournaments, sponsored by the UMBC Chess Program, that would provide local and regional opportunities for accomplished players to earn norms toward advanced titles.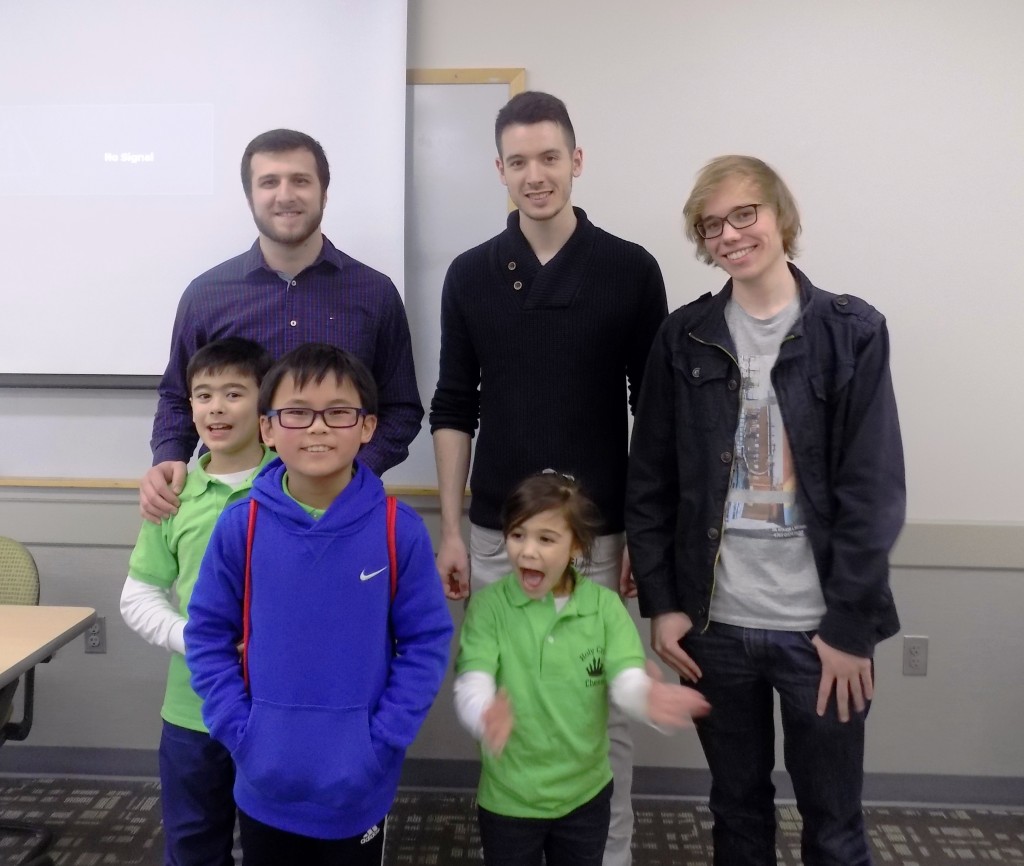 In order to effectively accomplish these goals, we need to spread the word about the renewed potential for UMBC's Chess Program.  It is our hope that you are interested and willing to serve as a UMBC Chess Program Ambassador, helping us to build our network of interested partners, possibly volunteering at future events, or making a financial contribution that will ensure our continued success as a program.
What it means to be a UMBC Chess Program Ambassador
:
Encouraging players in your network to participate in our two annual tournaments:

UMBC Championship – held every September
UMBC Open, Alvin S. Mintzes Chess Tournament – held every March

Helping us spread the word about future outreach initiatives, such as a lecture series or summer camp
It takes a community to build a legacy like ours and we believe that it is important to show our appreciation by continuing to pay that effort forward.  We hope that you'll partner with us in creating more opportunities for young and old alike to prosper from the cognitive, competitive, and disciplinary benefits of this wonderful intellectual sport.